This week the spotlight goes to the shiniest symmetrical logo ever to grace the design of a huge set of table legs in the "inspired" Nintendo 64 Coffee Table Base.
We are talking about a gargantuan N64 logo.
And it is handmade into a sturdy 18 by 18 by 18 inch MDF structure with laminated top to support whatever glass, wooden, composite tabletop you come up with.
Just be sure your top matches the Nintendo Coffee Table Base's dead nuts color scheme, where red, yellow, green, black, and blue form the omnipresent and interlocked N's sides.
Suffice it to say pop culture is raging in the new millennium, reminiscent of a very popular 1960's era, and so legendary items and products from bygone years have been used to provide the artistic aesthetic a la Andy Warhol, who once infamously depicted a can of soup.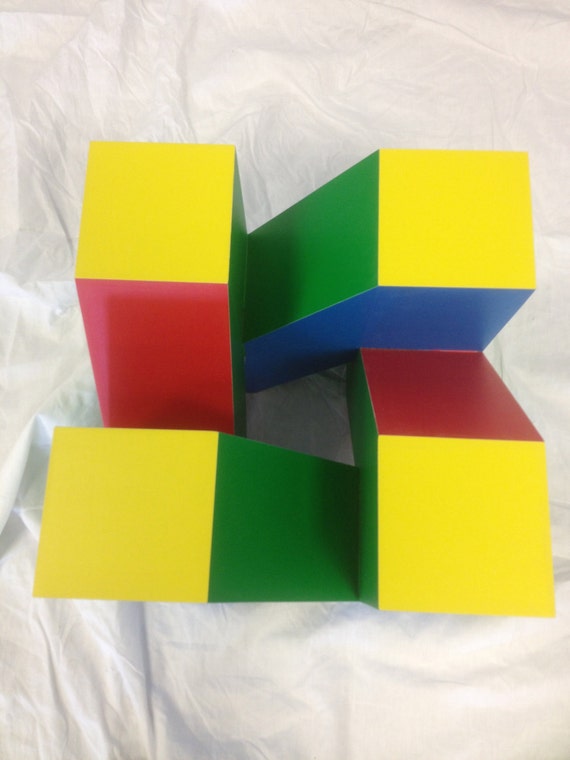 This $150 Etsy find has 23 five out of five star reviews and looks too damn good to not have come out of a Nintendo factory in Japan where a few bored engineers were screwing around in between drinks (and shifts) as to what they could make out of the still beloved logo of yesteryear.
Many consider the Nintendo 64 and its games "Mario 64" and "Mario Kart 64" to be amongst the best products ever crafted for gaming.
When you think back to the challenging twists and turns of the first 3D Mario world (*gasp, we left the 2D side-scrolling staple behind?!) and to the ultra realistic sense of speed and tough racing alongside brilliant cartoon racetracks, worlds, and combatants eager to throw a spiked shell the leader's way, it is no wonder that the long since abandoned logo of Nintendo should grace our living room floors.
Could there be a better coffee table or TV stand than one of clear glass sitting perched atop a giant N64 base?