Doni Custom Guitars have outdone themselves by merging two of the most beloved of pastimes, music and Star Wars, in the Han Solo Millennium Falcon Guitar!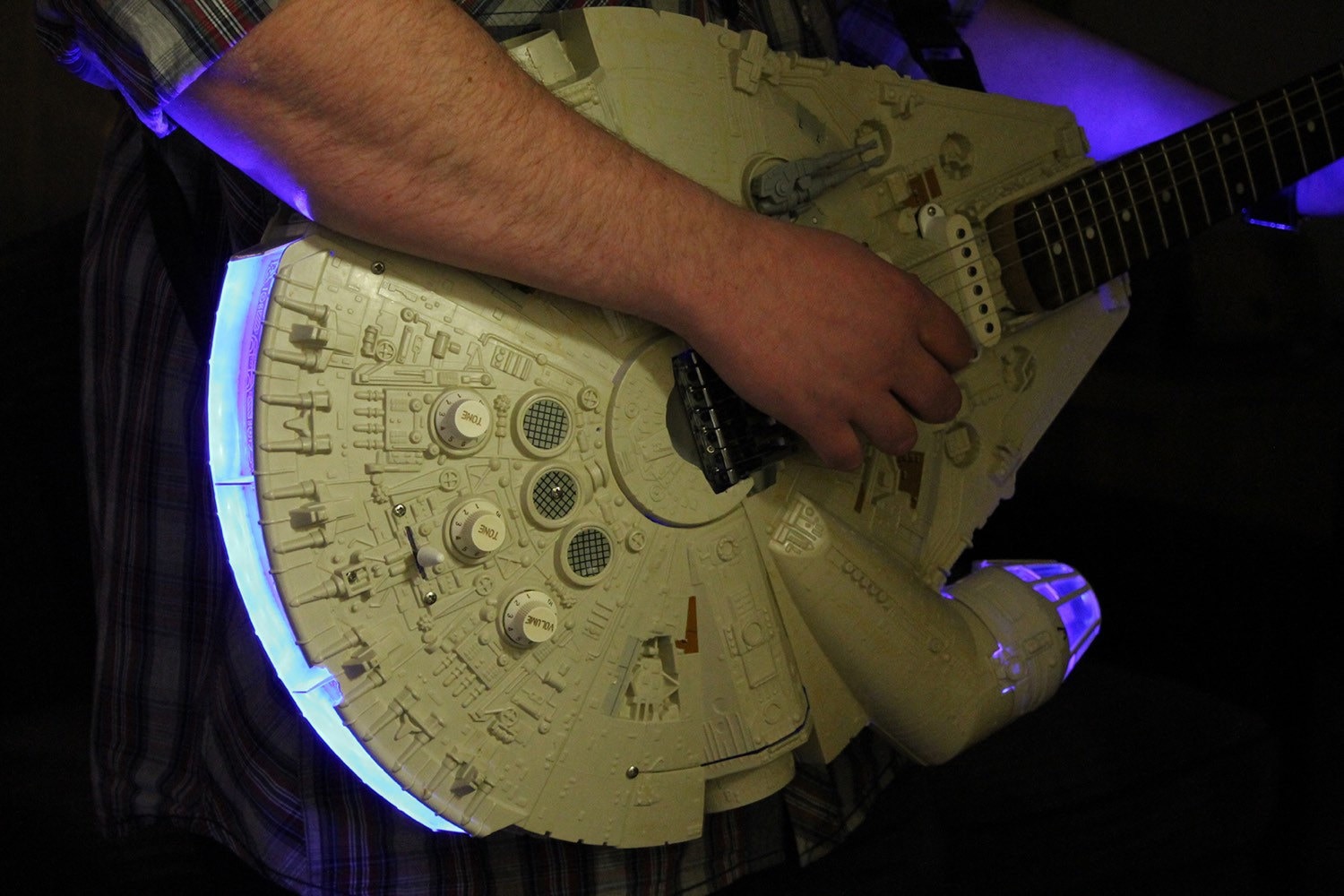 The guitar is literally made from a massive Millennium Falcon toy.
How they scraped together enough of the large units from 1979 to 2004 remains a mystery, but the custom guitar gurus at Doni decided to use the model spacecraft as the body of a Stratocaster style-based guitar.